Our Work With The Highly Endangered Hawaiian Monk Seal
The Hawaiian monk seal, neomanachus schauinslandi, is one of the most endangered marine mammals in the world and the most rare of the pinniped family (seals, sea lions and walrus) in the western hemisphere. It is believed that the animal is named "monk" seal due to its solitary lifestyle as well as folds of skin on its neck that some believe resemble a priest's cowl.  These animals can live in the range of 30-35 years and spend about 1/3 of their time on land. They are benthic foragers and have been observed swimming at nearly 1,800 feet deep though their normal range of activity is less than about 300 feet. They can stay under water for up to 20 minutes and divers report seeing them napping under water.  Adult animals are 6 to 7 feet long and can weigh between 350 and 500 pounds.
The Hawaiian monk seal is the only tropical seal species left in the world and only lives in Hawaiian waters. Its closest relative, the Caribbean monk seal is extinct. Living in Hawaiian waters for millions of years, before some of the islands were even formed, these animals were undisturbed for thousands of generations before human settlers in the middle ages and seal hunters in the 19th century hunted and killed these animals to near extinction. Later, in the 20th century their numbers were further impacted by the build-up of human presence, environmental damage, and ecosystem changes within the Hawaiian archipelago. In 2016 there were only about 1,400 of these animals left in the world, about 1,100 of which live around uninhabited islets and atolls in the northwestern Hawaiian island chain, with a mere 250 to 300 animals living around the main populated Hawaiian Islands.
The small but slowly growing population of animals living around the main Hawaiian Islands provides an important hope for the survival and ultimate recovery of the Hawaiian monk seal species but these animals are threatened by toxoplasmosis (a disease carried by feral cats), morbilivirus, entanglement in marine debris, ingestion of fishhooks and attacks by humans and dogs.
This iconic and charismatic species, called "a living fossil" by scientists, has suffered these dramatic population losses and the threats of extinction due to impacts largely caused by one species – man. And it is up to one species – man, to help the Hawaiian monk seal survive and recover.
The Hawaiian monk seal is an apex predator and a sentinel species. Its beach is our beach. Its waters are our waters. It eats some of the same food we eat. As a sentinel species, the fate of the Hawaiian monk seal may foretell our own. Its success is our success.
Therefore, it is critical that species research, preservation, recovery and stewardship activities continue to support the ultimate recovery of this unique species.
Work is underway but more help is needed.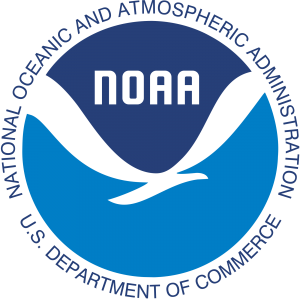 Hawaii Marine Animal Response (HMAR) is the field operations arm of Hawaii Marine Mammal Alliance Inc. and is Hawaii's largest non-profit marine species response organization.  We cover approximately 300 miles of coastline on the islands of Oahu and Molokai with our team of over 100 volunteers, interns and staff. We are a US-based 501(c)(3) nonprofit organization dedicated to the preservation, conservation and stewardship of Hawaii's protected marine species. HMAR is supported by private donations, corporate support and government grants. Under a partnership with the U.S. National Oceanic and Atmospheric Administration (NOAA), HMAR provides important species preservation, conservation and recovery support in important ways.
Our Field Response Team spends thousands of hours annually patrolling for animals, or responding to specific sightings, so we may document the condition of specific animals, identify potential health issues, track locations of individual animals and record other data needed for species population and recovery research. Our actions save protected marine animals from deaths and injuries caused by disease, hookings, entanglement in marine debris and potentially dangerous or inappropriate interaction with humans and pets. We are involved in animal intervention activity, stranding support and marine animal rescue to enable medical treatment, rehabilitation and release. We engage with the public to teach sustainable human, pet and fishery behaviors resulting in improved public stewardship for these animals to support long-term species recovery.
Our Outreach and Education Team works with Hawaii's public and private schools to educate children about Hawaii's protected marine species and to teach each child how they can help with marine animal conservation and stewardship. We also participate in community events, make educational presentations at public venues and assist in development of community policy to inform residents and visitors about Hawaii's protected marine animals, the threats to species survival, and the actions we can all take to make an impact.
Our Dispatch & Reporting Team manages a telephone hotline which each year receives thousands of calls and mobile app-generated reports from the public or government agencies of protected marine animals seen on shorelines or in near shore waters.  This department also records and shares data obtained by our Field Response Team such as animal condition assessments, animal location information and animal behavior data, with NOAA to facilitate in-depth species research and population conservation and recovery efforts.
Our Recent Annual Activity*
Protected marine species sightings: over 2,400
Team members engaged in shoreline responses/surveys:  over 2,700 times
Hawaiian monk seal related escalations or emergency responses: 18 (needing 91 days of work)
Hawaiian monk seal and other marine mammal strandings: 5 (needing 10 days of work)
Members of the public engaged:  over 35,400
Volunteer hours: over 10,170 (more than 30 hours of volunteer time per day)
* Based on May 1, 2016 to April 30, 2017 NOAA reporting period
Our Team
Our many volunteers are at the core of our work. Without these dedicated and hard-working individuals we could not do the work we do.  In addition to our great team of volunteers, our staff includes:
Hawaii Marine Animal Response (Hawaii Marine Mammal Alliance) President
Oahu Field Response Managers

Brittany Arvizu, MSc
Rheanne Berg, MPS
Melissa Jung
Don Porter

Molokai Field Response Manager
Dispatch & Reporting Manager
Reach any team member via email HERE.
Organization Information
Hawaii Marine Mammal Alliance dba Hawaii Marine Animal Response
To report a protected marine animal sighting:  Call (808) 220-7802 or go HERE from your computer or smartphone.
General email inquiries and contact:  Email us here
Mailing address:  150 Hamakua Drive, #350 / Kailua, HI  96734
Other phone inquiries:  (808) 687-7900
Non-profit designation:  U.S. Internal Revenue Code (IRC) Section 501(c)(3) – view our IRS non-profit designation letter HERE.
U.S. Internal Revenue Service annual tax filing – view our 2016 IRS Form 990 HERE
Federal tax ID:  81-1077953